About the Author

Jessica Tremblay has been writing haiku for twenty years. Her two books of haiku Le sourire de l'épouvantail (2003) and Les saisons de l'épouvantail (2004) were published by Editions David in Ottawa.
Her haiku poems appear in over 20 anthologies in Canada, Europe and the U.S.
As the winner of Vancouver Cherry Blossom Festival Haiku Invitational (Best BC Poem, 2008), her poem was sculpted on a haiku rock at the VanDusen Garden in Vancouver, B.C.
She won haiku awards in Japan (Mainichi 2007, Kusamakura 2009, Fuji-San 2012), France, Romania and Canada
She created Old Pond Comics in 2007 to share her love for haiku.
Download full bio (pdf)
Media
The Bulletin (pdf)
Boulevard du Pacifique (17 min, radio interview, French)
C'est ca la vie (6 min, tv report, French)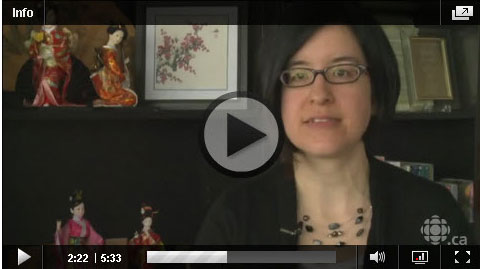 [top]

Next Chapter:Contact »